Keep up to date with all the exciting things happening at Ladybirds Nursery!!
---
Autumn 2019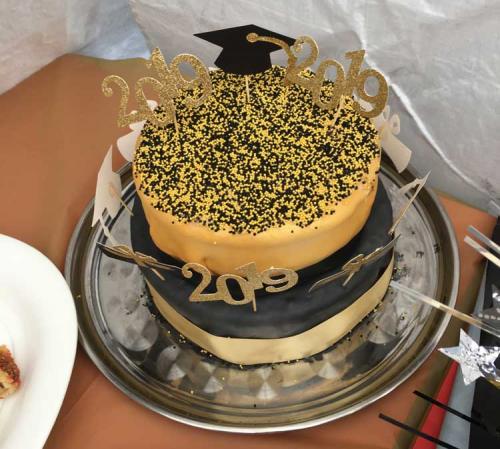 Download our Autumn Newsletter >
Dates for the Diary
October Half Term
Half Term is Monday 21st October for 1 week.  Funded children will be off this week, returning on Monday 28th October.
Diwali
We are celebrating Diwali on Friday 25th October.
Parents Evening
Our parent's evening will be Monday 25th October 2019 between 6pm and 8pm. Please book a time with your child's key worker. This is an opportunity to talk to your child's key worker and discuss their development and ask any questions you may have.
 
Christmas 2019 Opening Times
We are open as usual on Monday 23rd December.
Nursery will be CLOSED on Tuesday 24th (Christmas Eve)
Nursery will re-open on Thursday 2nd January 2020 at 7am.
 
Christmas Events 2019
Friday 13th December: Christmas Jumper Day, Everyone to come to nursery in Christmas Jumpers. £1.00 donation.
Friday 20th December: Christmas Party.  All the children are invited to the Christmas Party, Santa will be making his annual visit.
Autumn and Winter Clothes
Could all parents please make sure their child has clothing suitable for the Autumn and Winter. A coat, wellingtons, hat, and scarf. Please label the clothing with your child's name.
Leaver's Prom
In July 2019 we held a very special Leavers Prom.  This was to celebrate the children who had been with us since we opened 3 years ago. Read more here, with photos.
Diversity/Equality
We have several diverse languages at the moment. These include:
Kurdish
Albanian
English
Arabic
Tamil
Slovakian
Punjabi
Urdu
Chinese
Polish
Romanian
Gujarati
We would love our parents to embrace these languages.  Any parents having any Newspapers, magazines, or any other writing on packages in their home language, we would love to share these with the children.
First Aid
We are all due to update our first aid certificated in October and will remain fully qualified in Paediatric First Aid.
Ladybirds Facebook Page
Please keep an eye out on our Facebook for any events, or notifications that may be posted.
Contact Details
IT IS VITALLY IMPORTANT THAT WE ARE KEPT UP TO DATE WITH PARENTS EMERGENCY CONTACT DETAILS. YOU MUST LET US KNOW OF ANY CHANGES PHONE NUMBER EITHER HOME, MOBILE OR WORK AS SOON AS THEY HAPPEN.
Our staff and what they do
Leanne is responsible for overseeing our First Aid at work. She is responsible for the upkeep of all the First Aid boxes.
 
Michelle is our Special Educational Needs Co-Ordinator. She has recently passed a qualification to level 3 in Special Educational Needs.  Michelle takes responsibility for overseeing all the children and families who require any additional support
 
Jodie is responsible for ensuring that all our 2 year olds have a comprehensive 2 year developmental check.
 
Charlotte is responsible for ensuring that all the children are progressing in their communication skills. Charlotte has completed the WELLCOM course, she attends regular briefings, and ensures that she assesses any child found to be falling behind in their communication skills.
 
Alison is responsible for teaching our pre-school children phonics.  She has also undertaken recently a course in the teeth brushing scheme. This is currently being cascaded to other staff members.